Testimonials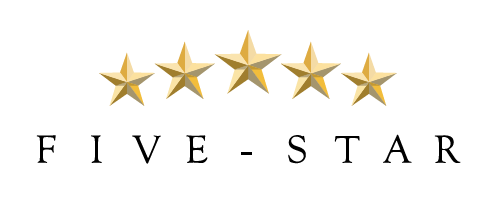 Our commitment to providing a five-star level of excellence for our clients, speaks for itself. Read what our clients, had to say about working with us:
"Due to unforeseen circumstances, I had to find my own health insurance starting in January 2019. I tried researching plans on my own but was soon beyond frustrated with limitations; no plans in my area, no coverage out of state, etc. I was given Edward's name and immediately put at ease. I filled out one form and he took it from there. Within a few days time, he presented plans to me based on my wish list then helped me sign up, getting any and all questions I had answered in a very timely fashion. I enjoyed working with him so much I've since given his name to a few friends."
-- H. W. El Segundo, CA. Single Parent - Individual Family Health Insurance Client

"We have known Mr. Allen for a few months and are so much pleased with how he has helped us in our search for new Health Insurance. He is very knowledgeable, patient, and explains things clearly. He also returns inquiries promptly, always available to help. We will definitely recommend him to friends and relatives. Thank you, Mr. Allen. We appreciate your help."
-- Mr.& Mrs. Santos, Van Nuys, CA. - Medicare Insurance Members

"Edward Allen provides a commitment to integrity in pursuing financial resources appropriate to your profile. My family had a myriad of financial needs including health insurance, life insurance, and "consolidation of annuities to create a higher yield. He was timely, patient, and resourceful."
-- Ms. Leige Doffoney, Los Angeles, CA, Retirement Income Planning- Life Insurance Client

"I'm here to tell you that Delington Financial & Insurance Services made me feel that I was in the best hands I could have ever been in and still am. I trust their representative completely,..that man-made me feel he was a Godsend at a time when I needed help so badly."
-- Ms. Roselyn S. Spring Hill, TN. Medicare Insurance - Retirement Income Planning Client


"Edward Allen is someone I endorse and recommend addressing all your insurance needs. My client was involved in a contentious divorce matter and needed to address his insurance issues immediately. He was very professional and assisted my client to his great satisfaction. I am very pleased to recommend to all who have insurance needs."
-- Edgar Coronado Esq - Torrance, CA. Individual- Family Health Insurance Referral

"Edward is a very trustworthy, dependable, well-read man, who listens well to his client's needs. He consistently exceeds my expectations."
-- Ms. Kendra A. - Victorville, CA. - Business Owner - Retirement Income Planning

"Working with Delington Financial & Insurance Services and Edward Allen has been a pleasure. He lightened the load of looking for insurance and worked hard to find the best fit for me. Although I was not local, he communicated with me constantly to make sure I was up to date with the process. I would highly recommend Mr. Allen to anyone who is in search of medical insurance needs as mine was fulfilled beyond expectations."
-- Ms. Michelle C. Santa Rosa CA. - Elementary School Teacher - Individual Health Insurance Client

"Reaching retirement age, I had many questions and concerns that I had no answers. There was no one I felt comfortable in giving me straight and knowledgeable answers that would be in my best interest... Thank you, Delington Financial & Insurance Services & Mr. Ed Allen, for all you have done for me in making good Annuity Investments, Medicare, and Social Security decisions."
-- Mr. Melvin J. Los Angeles, CA. Retired School Teacher (R.I.P) - Retirement Income Planning - Medicare Insurance Client