Your Best Interest...Is Our Best Strategy!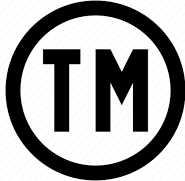 Financial risk management; identifies, analyzes, and strategically prepares you for the potential financial loss of financial uncertainty by proactively taking the appropriate steps to protect, minimize and or mitigate the probability of a significant financial loss that could be damaging to you and what matters the most.
Life isn't stagnant and things change all the time; personal health, family dynamics, business matters, even economic environments. We'll help you address your concerns and guide you in minimizing your financial risks during those times.
Finding the right blend of financial and insurance solutions that will fit your needs while advancing your interests is why Delington Financial & Insurance Services offers a comprehensive blend of solutions in the following categories but not limited to:
Dental - Health - Indemnity Options - Life Insurance - Medicare- Retirement - Business Funding - Employer&Employee Benefits
Take a few minutes to let us know how we can help you meet your financial, insurance, business goals, and objectives.
Thank you for visiting our website.
Servicing: Los Angeles, Ventura, Orange, San Bernardino, and Riverside Counties and their surrounding cities.